About Seiren
My name is Erika, and I've been doing handmade creations for as long as I can remember. I began with crocheted tablecloths and embroideries, then started making my own jewelry, clothes, hats… and I don't intend to stop there.
I do it mostly because it's fun, but also because I've always loved the feeling of having something unique – something that isn't mass-produced somewhere, but rather something that has a history, or maybe a story to tell.
Whether I do something for myself or a custom creation for someone else, I want my work to correspond with its wearer's style and personality.
At the moment I'm studying full time at a university, so during certain periods it may take me longer to reply to comments or questions, but I'll always answer, so please be patient with me.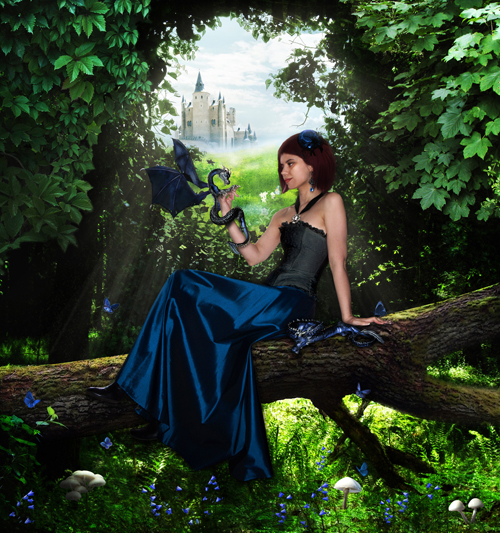 Blue Dragon ©Erika Nilsson, Maria Helena Stanke.
Graphic design by SilverSerpent.net